Summer Term 1 2023 - Gallery and Work
Reading
This term our class novel is Secrets of A Sun King written by the author Emma Carroll.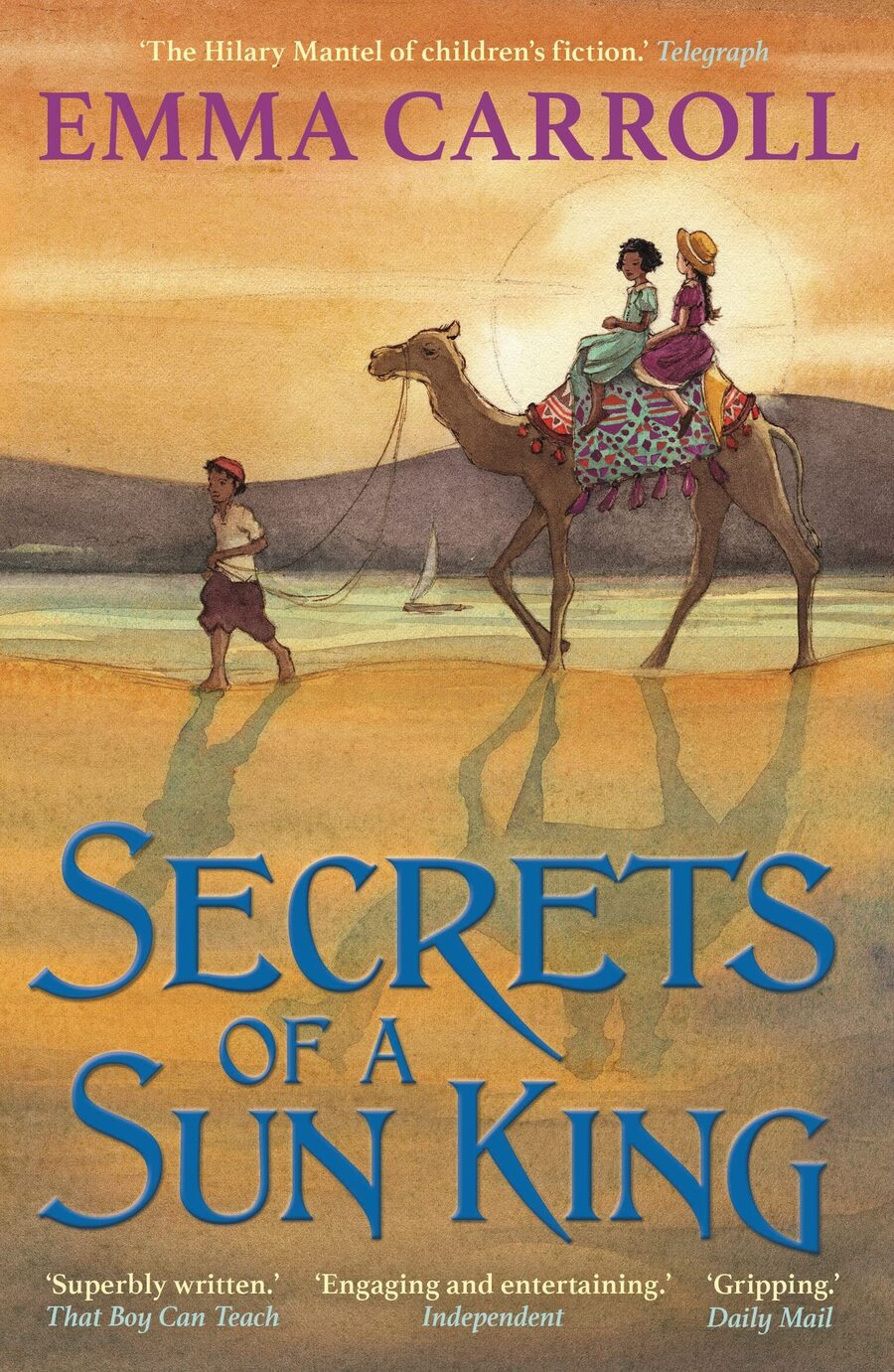 When Lilian Kaye finds a parcel on her grandad's doorstep, she is shocked to see who sent it: a famous Egyptologist, found dead that very morning, according to every newspaper in England!

The mysterious package holds the key to a story . . . about a king whose tomb archaeologists are desperately hunting for.

Lil and her friends must embark on an incredible journey - to return the package to its resting place, to protect those they love, and to break the deadly pharaoh's curse . . .
To listen to an extract of the story click the links below
Secrets Of A Sun King Chapter 1 to 5
A visit from Paul Cookson
We were visited by a famous poet called Paul Cookson this week! We had so much fun during our workshop. We came up with our very own performance poem all about the 'Crazy Coronation', did you know it was a very crazy situation? We can't wait to continue practicing our poem and perform it during assembly next week.
Literacy
Quick! Don't miss out on the fantastic work Year 3 have been doing this week! We have begun to lean about persuasive writing and have been identifying the different features that are used. We have particularly enjoyed exploring persuasive language. We have been persuading our friends to swap chocolate bars with us! We have explored examples of persuasive writing and sorted good and bad examples of persuasion.
P.E Dodgeball
We really enjoyed playing dodgeball in the sun. We worked together as a team to win each game. It was so much fun!
Science Reflective Light
This week in Science, Year 3 have been learning about reflective light. We were asked to design a reflective book bag to keep children safe when walking to and from school on dark mornings and evenings. To create our reflective book bags, we tested lots of different materials to see how reflective they were. We found that the mirror, disc and tin foil were the most reflective.