We are a great big family at Valley Road - our motto - Success for All is important to us.
We believe in treating everyone with respect and always look to solve any problem we have - just like a family.
We laugh together, cry together, fall out and make friends again - we learn to get along with each other and love each other. This is at the heart of our school.
We listen to each other and always try to make things better. We have representatives as Councillors from every class and House Captains who keep us motivated and working hard.
We participate in many different things in and out of school hours and believe in giving anything a go. We like sport, dance, reading,writing, designing, farming, science, exploring......the list is endless and exciting.
The School Council
The School Council is made up of representatives from each of the classes from Reception to Year 6.School Councillors are elected annually at a School Council Election, where all children vote for the School Councillor who they feel will best represent their class. Below are this year's school councillors: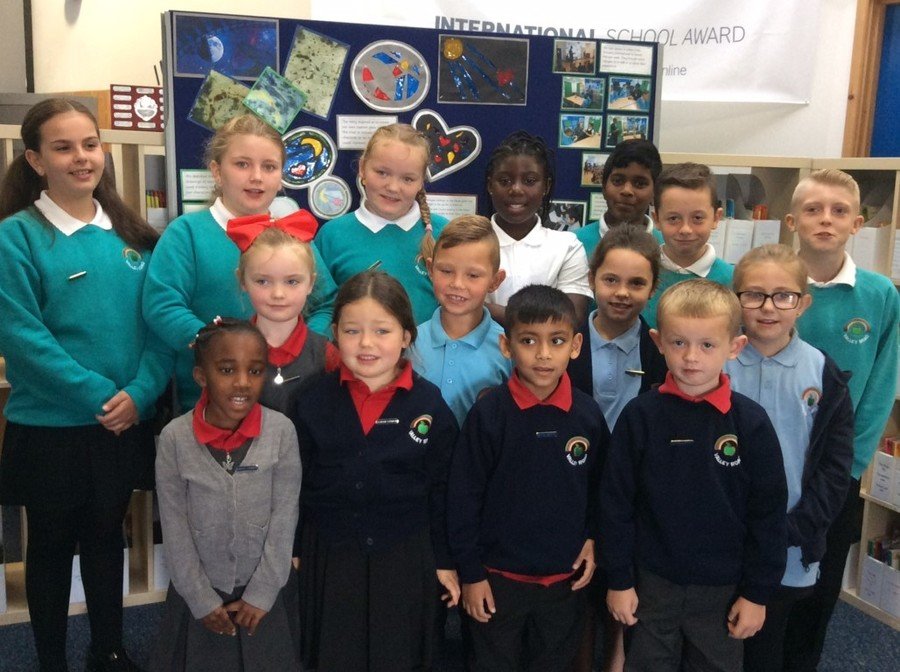 Playground Buddies
Playground Buddies are pupils who help the playtime supervisors to make playtime's a happy time for children in the playground. Children interested in becoming Playground Buddies complete a job application at the beginning of each year, explaining why they would like to be a Playground Buddy and why they think they would be good at the job. Selected pupils are given training before working in the playground alongside the playground supervising adults.
School House Captains
The House Captains are made up of representatives from each of the school houses, these are Tyne, Tees, Wear, Derwent and Tweed. Below are this year's House Captains: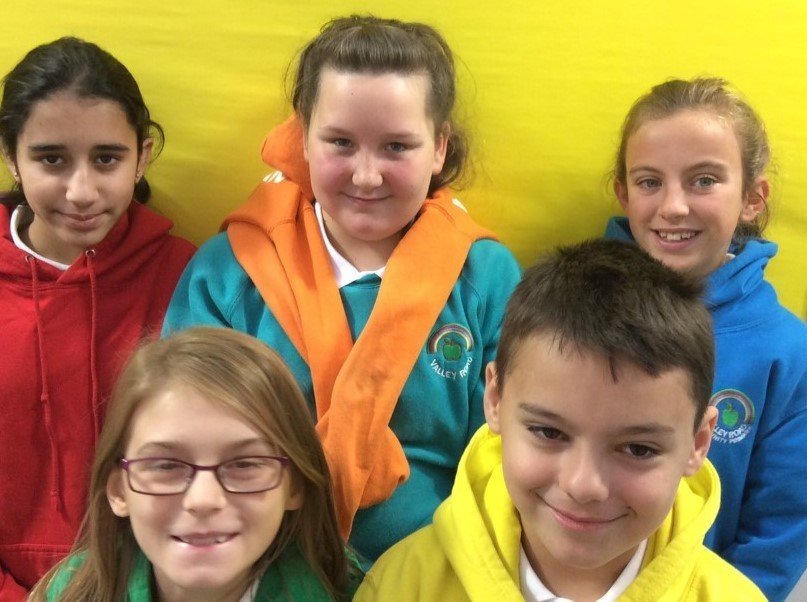 our curriculum aims
Our exciting , engaging curriculum aims to:
Develop lively and enquiring minds

Communicate effectively, both orally and in writing

Learn the essential skills of life, including number and information technology

Explore and understand the world in which they live

Develop an appreciation of the interdependence of individuals, groups and nations

Express themselves creatively and enjoy the creativity of others

Express an appreciation of a wide range of achievement

Develop personal, moral and spiritual values including respect for others

Be prepared for the opportunities and responsibilities of life in a changing world

Learn how to learn and regard learning as an enjoyable, lifelong activity

Develop a wide range of interests and appreciate the need for ahealthy lifestyle

Set high personal standards of achievement and value excellence
To achieve these aims, the curriculum is:
Broad so that it provides a wide range of knowledge, skills and experiences

Balanced so that each subject has sufficient time to contribute effectively to learning

Relevant so that learning can link the pupil's experience to applications in the world at large

Coherent so that topics can be linked to make the whole learning experience more meaningful

Progressive so that what is taught builds in a systematic way upon what has already been learned

Differentiated so that what is taught and the tasks that are set are matched to the aptitude and ability of each pupil

Accessible so that there is equality of opportunity for all