Updated for Summer Term our After Schools Clubs leaflet
safer internet day 2018
Valley Road will once again be taking part in Safer Internet Day. This years theme is:
Create, Connect and Share respect
More information can be found on the following link. Safer internet day website
School Stationery Shop
Hello everyone! Every Friday at breaktime, Miss Young and her helpers run the Valley Road Stationery Shop. Make sure to check the Friday flyer each week to check whose turn it is:
Below is price on the items we sell in our school stationery shop.
Rubbers - from 5p
Colouring sheets - 5p
Pencils, pens, pencil sharpeners, notebooks and rulers - from 10p
Highlighters - 15p
Pencil cases - from 50p
Coloured pencils - 60p
Felt tips - 80p
L.C.P.o. visit year 5 & 6
The children from year 5 & 6 had a visit from our Local community police officers to chat about Anti-social behaviour in the community
ETWINNING AWARD FOR valley road
Children from year 5 have been taking part in a pedagogical and collaborative etwinning project called 'Aprender a cooperar. Somos tus profesores/ Learn to cooperate'
This initiative has enabled children to become Spanish and English teachers while exchanging activities and challenges with children from 'Colegio la Enseñanza' (Valladolid, Spain) and Burscough Village Primary School (Lancashire, UK)
As a result of our children's hard work, our project has been awarded with the eTwinning national award in the category 'Pupil peer learning'.
https://www.britishcouncil.org/etwinning/awards-recognition
Here are the judge's comments about your project:
,This simple but highly effective eTwinning project used peer to peer learning as an integral part of the planning structure. This well planned project developed digital literacy,cultural awareness combined with staff pedagogical development through sharing with a clear curriculum focus on second language skills. Active learning and motivational challenges and activities, often child directed, had a clear motivational impact on the students involved. The visible thinking comparison between Shakespeare and Cervantes addressed the topical 400 year anniversary issue in a way that pulled the partner school's culture fully, equally and inclusively into the heart of the activity. Students taking responsibility for their own learning and for the learning of others in this direct way has developed communication and collaboration skills, leadership skills and citizenship while at the same time effectively achieving the core curriculum outcomes."
The future of teaching languages is in our children's hands now!
!BIEN HECHO CHICOS! :-)
You can now apply for Free School meals online via the following link - Click Here
School Attendance - Fixed Penalty Notices -
Important information and FAQ can be found at the following link - Click Here
Download the latest E-safety information sheet here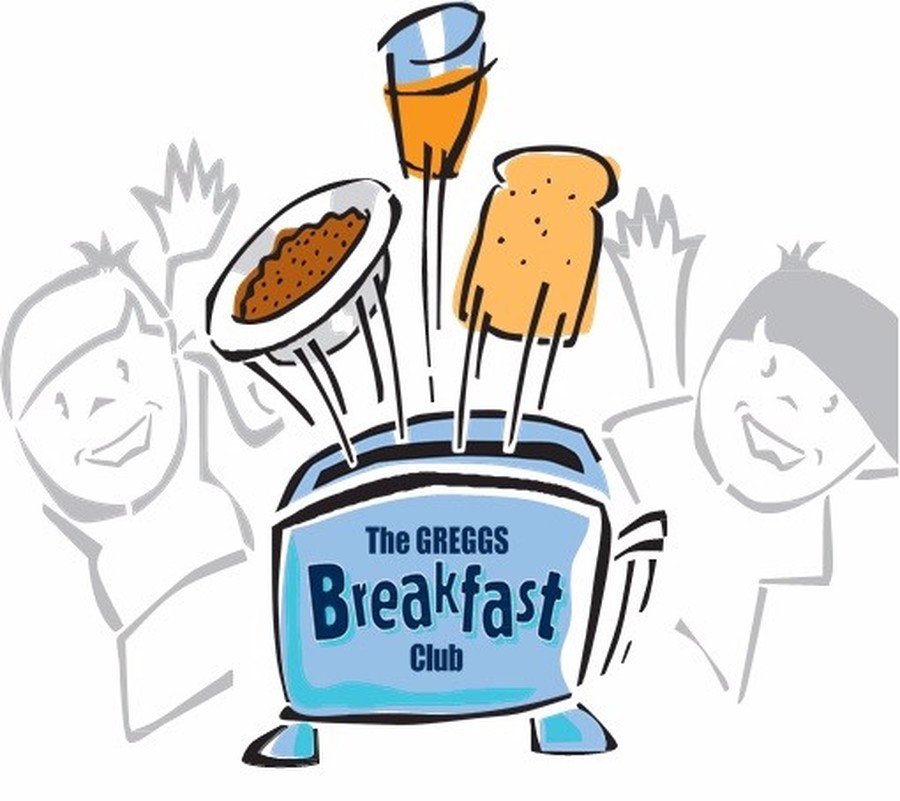 Our Breakfast club is available from 8am-8.45am every school day
It's fun, it's free and it's for everyone
The Greggs Breakfast Club scheme provides a simple, nutritious breakfast to children in selected primary schools. Thanks to the generous assistance of volunteer helpers, Greggs are able to provide this breakfast free of charge.
Eating breakfast has been shown to make a difference to children's concentration in lessons and may have longer-term learning benefits. What's more, coming to the Breakfast Club is a lot of fun!
The Greggs Breakfast Club - a good start to the day!