Spring term 2021 - Gallery and Work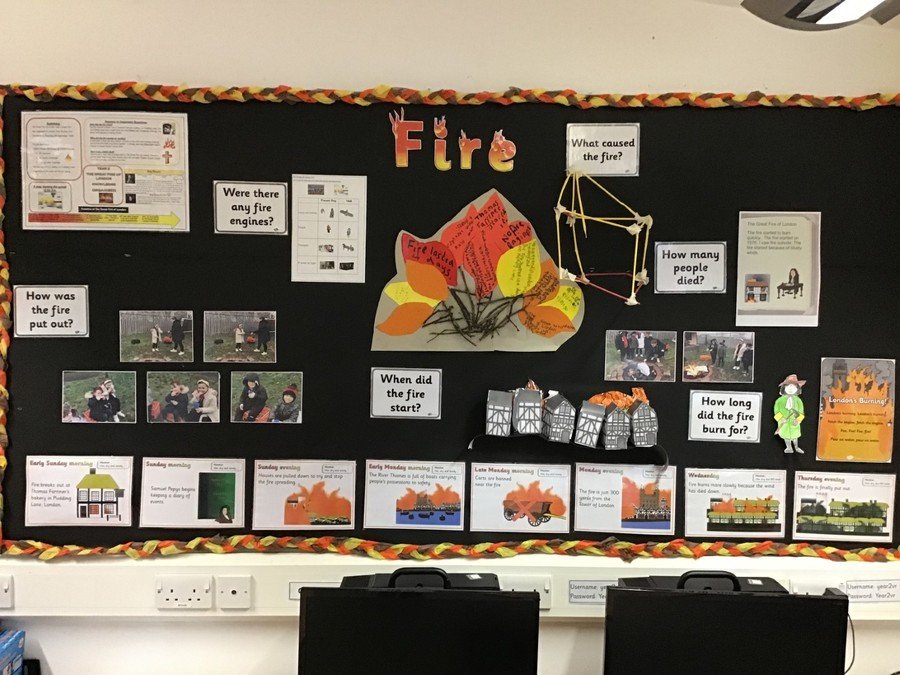 Valley Road Fire Fighters
Would you know what to do if there is a fire? Don't worry! In Year 2, we are fire safety experts! We researched information about keeping safe around fire. We then looked around school and identified fire hazards. We organised our information into categories and used these facts to create our own fire safety leaflet. We designed and made our own fire safety badges. Now that we are fully qualified, we will share our information the rest of our friends in school.
Children's Mental Health Week
1st February - 7th February was Children's Mental Health Week. The theme was Express Yourself. We came up with some ideas about how we could express ourselves in a positive way. The children said they like to run, dance and sing. So, we ran an extra lap of the Daily Mile, we sang songs on the karaoke and we danced to our favourite music. We talked about how good it makes us feel and how just as we look after our physical health (our bodies) by doing things like exercising, eating well and getting enough sleep, we also need to look after our mental health (our minds).
We also each made a Mental Wellbeing Jar. We decorated it with bright colours and wrote down things we are looking forward to doing in the future to put inside.
Fire Pit
The Great Fire of London may have been extinguished in 1666, but we ignited it again at Valley Road. We set fire to the houses we built to recreate the scenes in London all those years ago. Jadey said, "It's caught fire really quickly!" Klayton said, "The flames are really hot!" Stephen said, "It's really smoky!"
After we set fire to the houses we toasted marshmallows and made s'mores. Jensen said, "These are yummy, the hot chocolate is steaming up my glasses!" Ellie said, "They're very sticky but really good!"
Safer Internet Day
For Internet Safety Week, we watched the 'Safer Internet Day' live lesson by the BBC. We also read the story, 'Detective Digiduck'. This year the theme is, 'An internet we trust' we explored the reliability of the online world. We learnt that some things online are true, some things are not true and some things are personal opinion. We talked about what true, false and opinion means.
National Storytelling Week
National Storytelling Week this year was 30 January – 6 February. It is celebrated by all ages enjoying all different types of stories. In school we talked about and read our favourite stories. We made puppets and retold our story using them.