Maths in Key Stage 2
Last year, 86.4 % of pupils achieved the expected standard or better in maths - well above the national standard of 76%. The progress made by pupils, last year, again was well above the national standard and meant the school was placed in the top 5% of schools in the country. This is all thanks to the hard work and dedications of pupils, parents and staff.
When you speak to pupils at Valley Road, they will tell you that they really enjoy maths and it is one of their favourite lessons of the day. When asked what they like about maths, this is what they had to say:
Mental arithmetic
Every day, math lessons begin with the counting stick.
Typically, 15-20 minutes of the daily lesson focuses on the recalling of times table and related facts.
developing pupil's mental arithmetic skills.
Teachers use a wide range of sophisticated methods to ensure pupils are able to use this knowledge to make connections to wider mathematical concepts. This is a fundamental aspect of maths, and equips children with the appropriate skills, to solve more complex problems.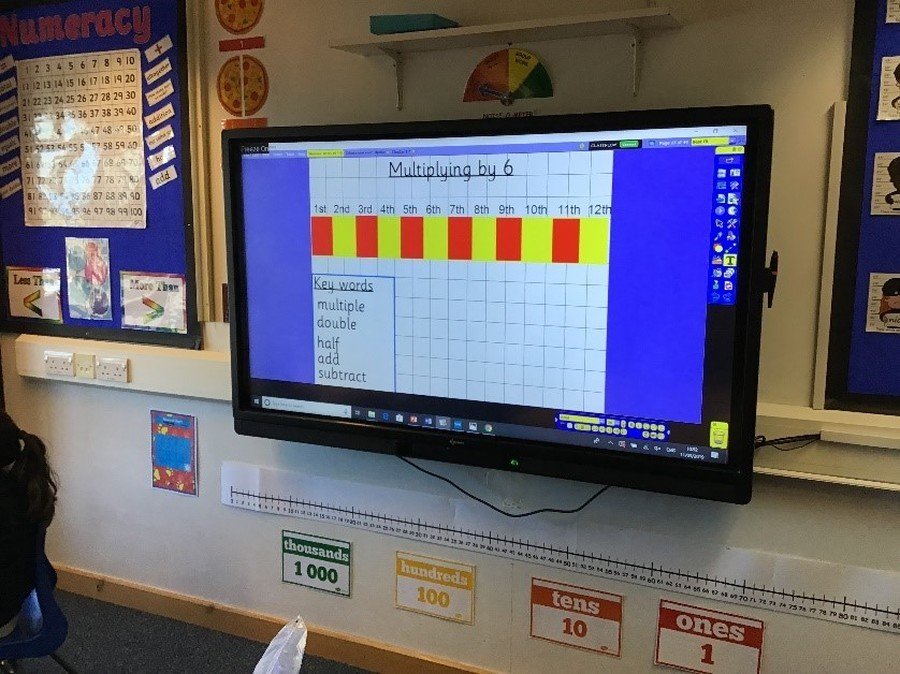 New learning
New learning is skillfully planned and sequenced within lessons, so all pupils gain knowledge which constantly builds on what they already know. This fosters confidence and promotes resilience, meaning pupils are excited about their learning and feel successful. Teachers constantly question children throughout lessons, in order to assess pupil's understanding and challenge their thinking further.
Maths lessons are creative. They motivate children to learn and to be curious about ideas. Tasks are frequently linked to topic learning, providing further engagement.
The tasks children access, include the use of ICT and are skillfully designed. They are structured and scaffolded in a way, to ensure individual needs are considered, and the level of challenge is appropriate.
The structure of our math lessons, encourages children to be independent learners. Adult support is used carefully when needed, to guide children through their learning. Allowing pupils to feel successful and have a real sense of ownership about their work.
We believe our systematic approach to the teaching of maths, secures a deep understanding of mathematical concepts, meaning the majority of pupils make good or outstanding progress, and the maths curriculum we offer at Valley Road is one of excellence.