Etwinning School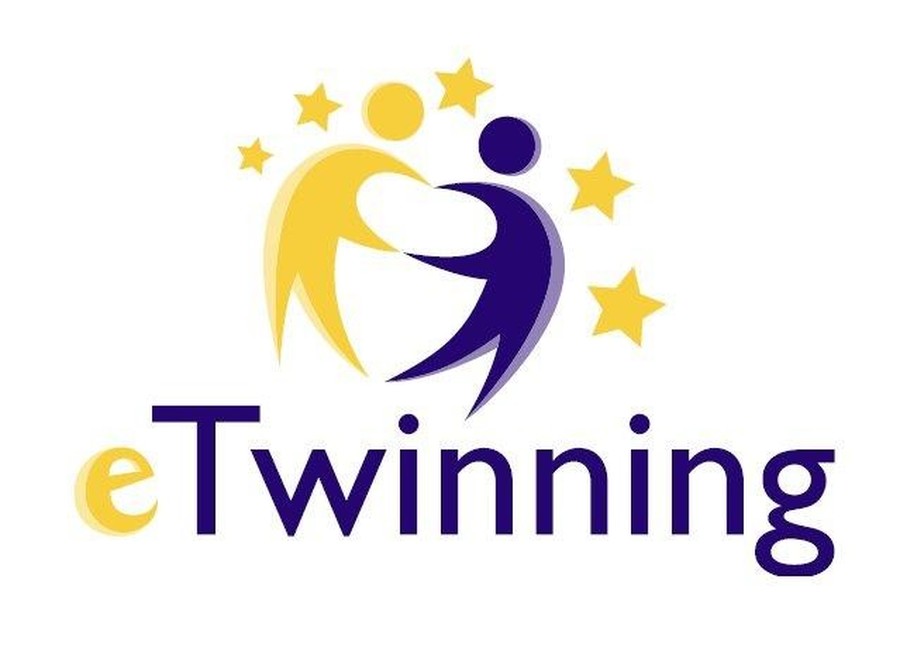 Are you ready to start with us your eTwinning journey?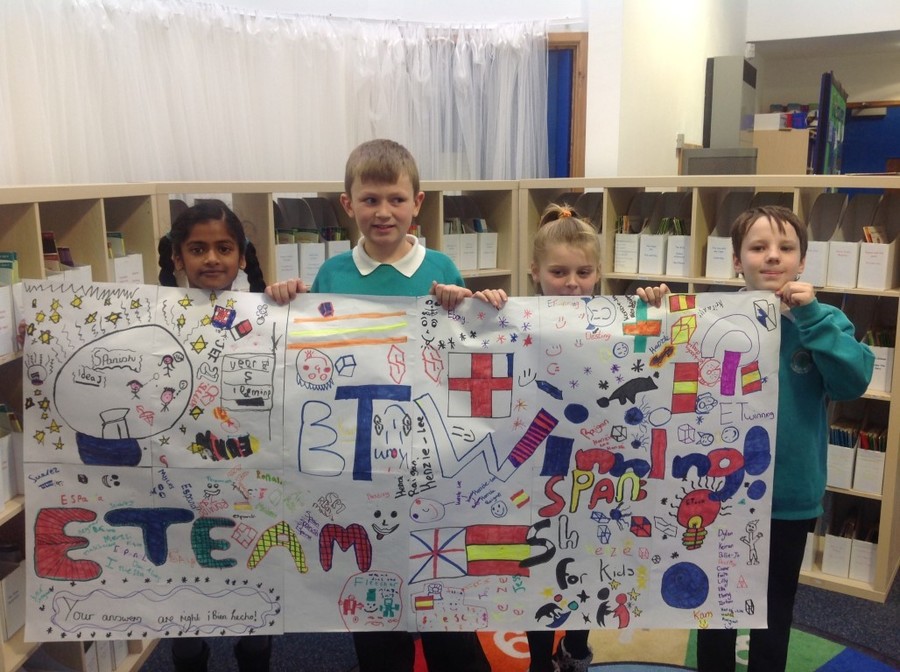 They are always happy to help!
In the last three years our school has been taking part on different eTwinning projects with schools across Europe such as:
'Aprender a cooperar that has linked our pupils with children from Lancashire and Valladolid (Spain) with the aim of exchanging challenges songs, stories, poems, culture, games or classroom activities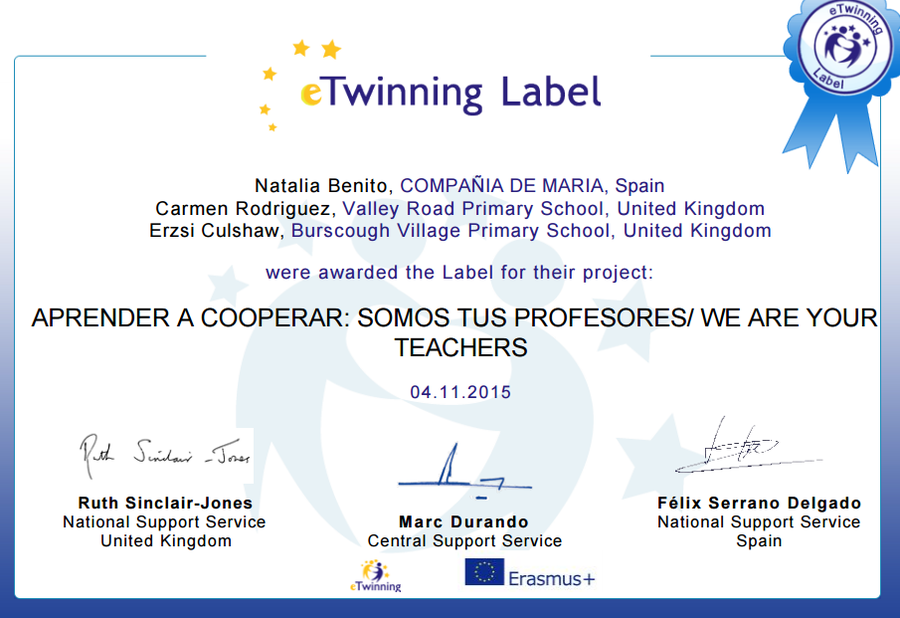 https://www.youtube.com/watch?v=cFashQ-NxxI
We love this project and we are happy to share with all of you the National prize and the European quality label that we have achieved (See the sections 'Our awards)
This school year we have met new friends by taking part on other fantastic projects:
'Act of kindness'

to promote kindness, humanity and empathy while collaborating with 13 schools across Europe. (Visit the section 'Kindness to everyone)
'

Christmas exchange'

(Creative Classroom eTwinning group) to learn how Christmas is celebrated across Europe. We have been exchanging cards and Christmas wishes with more than 300 schools. (More info on 'A very international Christmas' section)
eTwinning noticias TV

. Our children are working with pupils from Colegio la Enseñanza (Spain), and Grangetown Primary School (UK). All of us have become journalists analysing events and news that are relevant not only in our daily live but also in the world according to the Global goals for sustainable development and global issues we have to face as committed citizens. Don't forget to visit the section b 'We are active citizens' to get updated.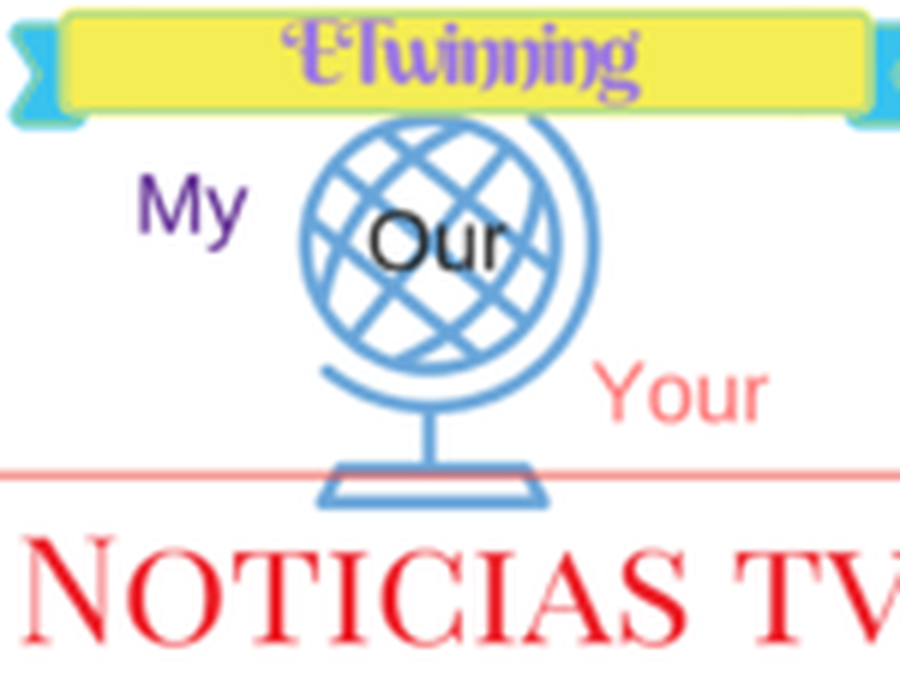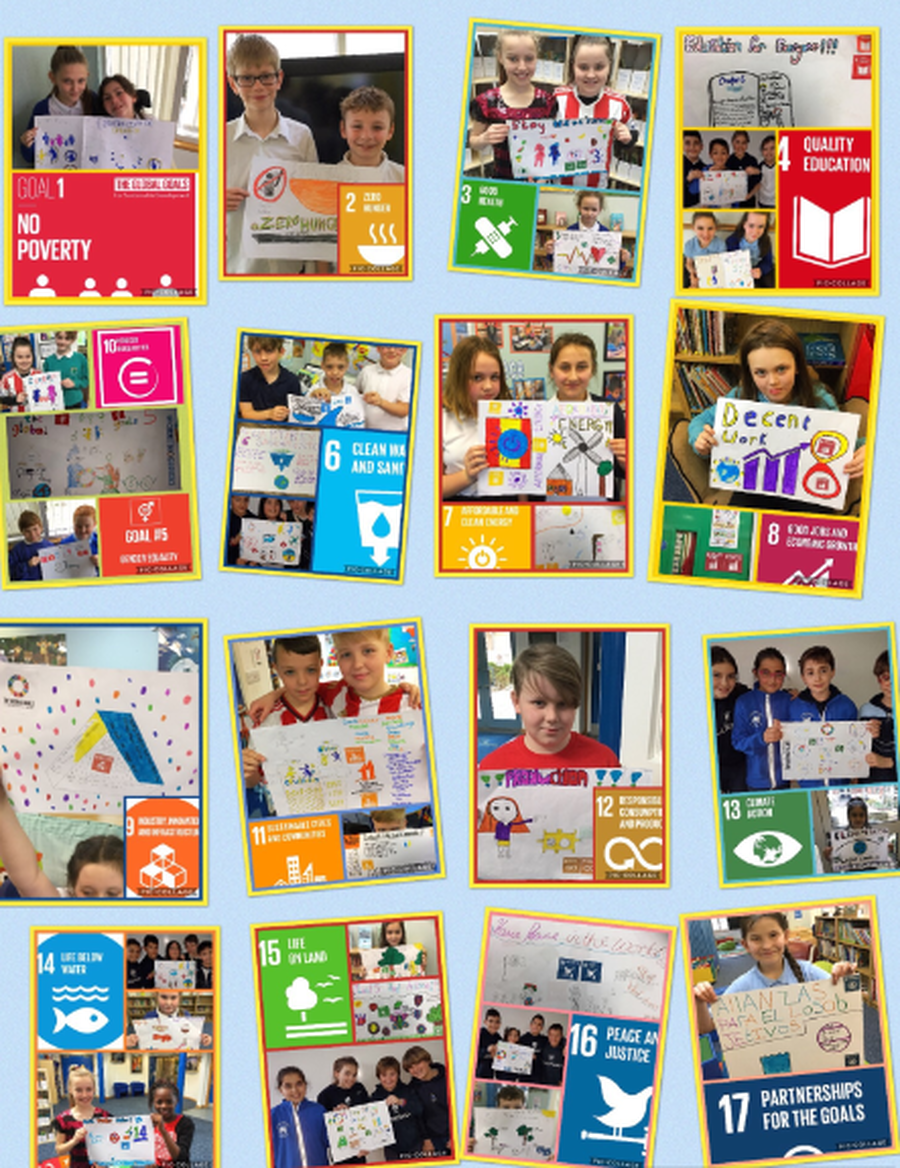 Through my window I can see. A project to share photographs of the different views from classrooms across Europe. Children will have the opportunity to see how different the views are depending on the country. It's a great way to reflect on the diversity that exists around and the variety of views that we have to inspire us. You can visit the twinspace by clicking

here

and discover more.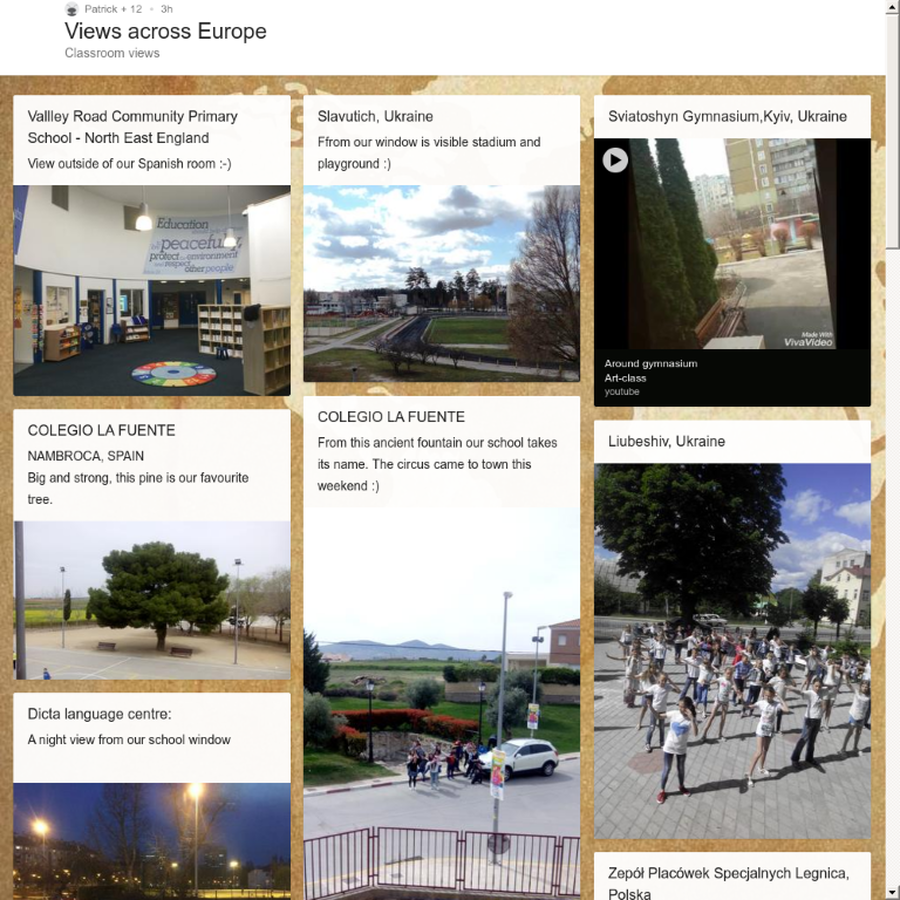 Collaborating with eTwining has enable our pupils to gain confidence while learning a foreign language, to get in touch with new countries and cultures, to explore ICT tools such as the twinspace , to promote team work, to use our imagination…There are so many good things we can tell you about eTwinning
We have different opinions and ideas but…
All of us love eTwinning and we are very proud of being part of this community.
European mannequin challenge

. To celebrate Europe Day, the annual celebration of peace and unity in Europe the 9th of May, we are preparing in collaboration with the eTwinning Creative Group, a video with mannequin challenges across Europe.
You can see our proposal during a lesson with year 4 pupils learning about global goals. We are looking forward to watching the final video with all the countries!
eTwinning World challenge Day

is a friendly international event in sport and physical activity where partner schools and communities from around the World challenge each other and motivate as many people as possible to be physically active for 15 minutes on a single day.
https://twinspace.etwinning.net/40063/home
Our pupils have been involved in choosing and presenting a sport or physical activity to challenge other partners. Would you like to join us? Let´s get ready to get fit physically and mentally while learning about global goals for sustainable development!
https://www.youtube.com/watch?v=iAL9lORTA5E
We are looking forward to continue learning and meeting more 'amigos para siempre' (friends for life) in future projects!
https://www.youtube.com/watch?v=PTnQ9LSon1I
Amigos para siempre
Means you´ll always be my friend
Amis per sempre
Means a love that will never end
Friends for life
Not just a summer or a spring
Amigos para siempre

I feel you near me
Even when we are apart
Just knowing you are in this world
Can warm my heart
Friends for life
Not just a summer or a spring
Amigos para siempre