Water Worlds
As part of the Year 6 Water Worlds topic, pupils visited Blue Reef Aquarium to learn about the many different species of marine life found in oceans around the world, as well as the life cycles of sharks and crabs.
The children had a great day exploring the centre, despite the arrival of 'The Beast from the East.'
New Year, New Me
This is the start of a new year for us. It is the last year which we will spend in our primary school. We have decided that we want to make it a momentous one. We have decided to make our own New Year's Resolutions which we believe will make an improvement to our lives.
In Mexico, it is a tradition for people to write down all of the bad and unhappy things which have happened to them in the previous year and throw them in away. They do this as they believe all of the negative energy will be destroyed. We decided to do this in year 6 so that we have a fresh new beginning in 2018. Why don't you try this at home too? It felt very satisfying to do this.
RNLI water safety
The RNLI came to talk to us about how to keep safe near water. We learnt about different flags, currents and cold water shock. They taught us what to do in an emergency if there were no lifeguards around.
Last term 6 Emerald had the best attendance in the school. As a reward they were allowed to spend the afternoon celebrating their success. Have a look at what we got up to.
We are all very determined to be the top class in Spring too.
Poetry with Paul Cookson
Year 6 have had a fabulous time creating poems about crazy punctuation and grammar with the famous poet Paul Cookson. Have a look at our pictures and listen to us performing our poem during the drafting process. We performed our poems in the whole school assembly and the other boys and girls were very amused.
Easter Crafts
Year 6 have had an eggcellent afternoon for our Easter craft session. We made cards, baskets, decorated eggs but most of all, we enjoyed some relaxation time with our family and friends- eggstremely satisfying!
Hoppy Easter!
Easter Revision
It is important for year 6 pupils to continue to revise their learning during the Easter holidays.
We have worked very hard to get to where we are, let's keep up the hard work.
Try this problem below and don't forget to spend a few minutes everyday on the work which you have taken home.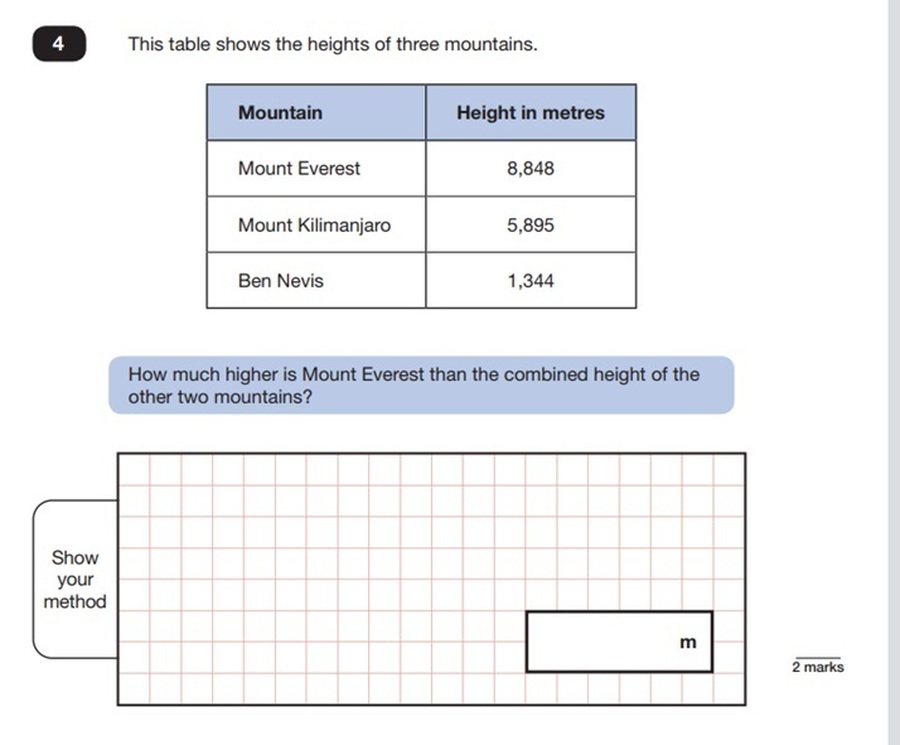 World Book day in Year 6 2018
Have you ever heard of the word 'flotsam'?
We had to postpone our World Book Day this year due to 'The Beast from the East'. However, having it a little later didn't spoil our fun.
The unusual feature of our book was that it had no words- not one! Although, that didn't mean we could not use our inference and deduction skills to figure out what was going on. We would definitely recommend this book to everyone, of all ages, to 'read'.
Set on an ordinary beach and under an enchanted sea, 'Flotsam' was filled with strange events from squids chilling in living rooms to robotic fish swimming underwater and pufferfish which turned into hot air balloons.
Poetry Recital
Well done to our performers today in the poetry recital. you all gave such a great performance.
Great job Josie, Codi, Nahida, Keaton, Dominic, Kenzi and Brodie- enjoy your Easter rewards.