This half term we will be learning about space. Please view below.
Our visit to space
The planetarium (spaceship) came into school and we learnt all about the different planets in the solar system. We looked at the stars as we reached space and found lots of different shapes.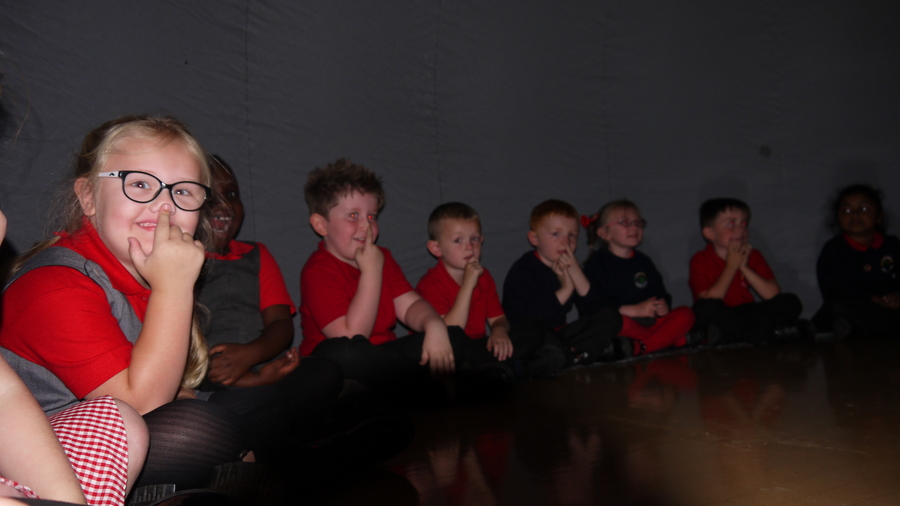 Learning from home
Take a look at some of the work we have been doing at home during our space topic.
Walk Wise
This half term, we are taking part in Walk Wise. We are learning how to cross the road safely.
Autumn
We have been exploring the changes to our school grounds. We collected leaves, twigs and berries on our Autumn walk.
We then used these to created leaf prints, rubbings, animal pictures, sun catchers and clay hedgehogs.
Picnic in Space
This half term as part of our space topic, one of the stories we have read was "Whatever Next". We decided to design and make our own healthy sandwiches that we could take to space.
We packed our picnic and blasted to space in our rocket. When we got there is was very dark and all we could see were the stars and planets in the distance. We sat on the moon and ate our picnics. After that, we performed our space dance on the moon. After a busy afternoon in space, we quickly got back into our rocket encase the aliens came to steal our underpants.
We all had a fantastic afternoon in space but we were glad to be back at Valley Road.
Useful information for this half term