World Book Day 2017
n Reception for World Book Day 2017 we wrote about our favourite stories, designed a book token and acted out parts of different story books.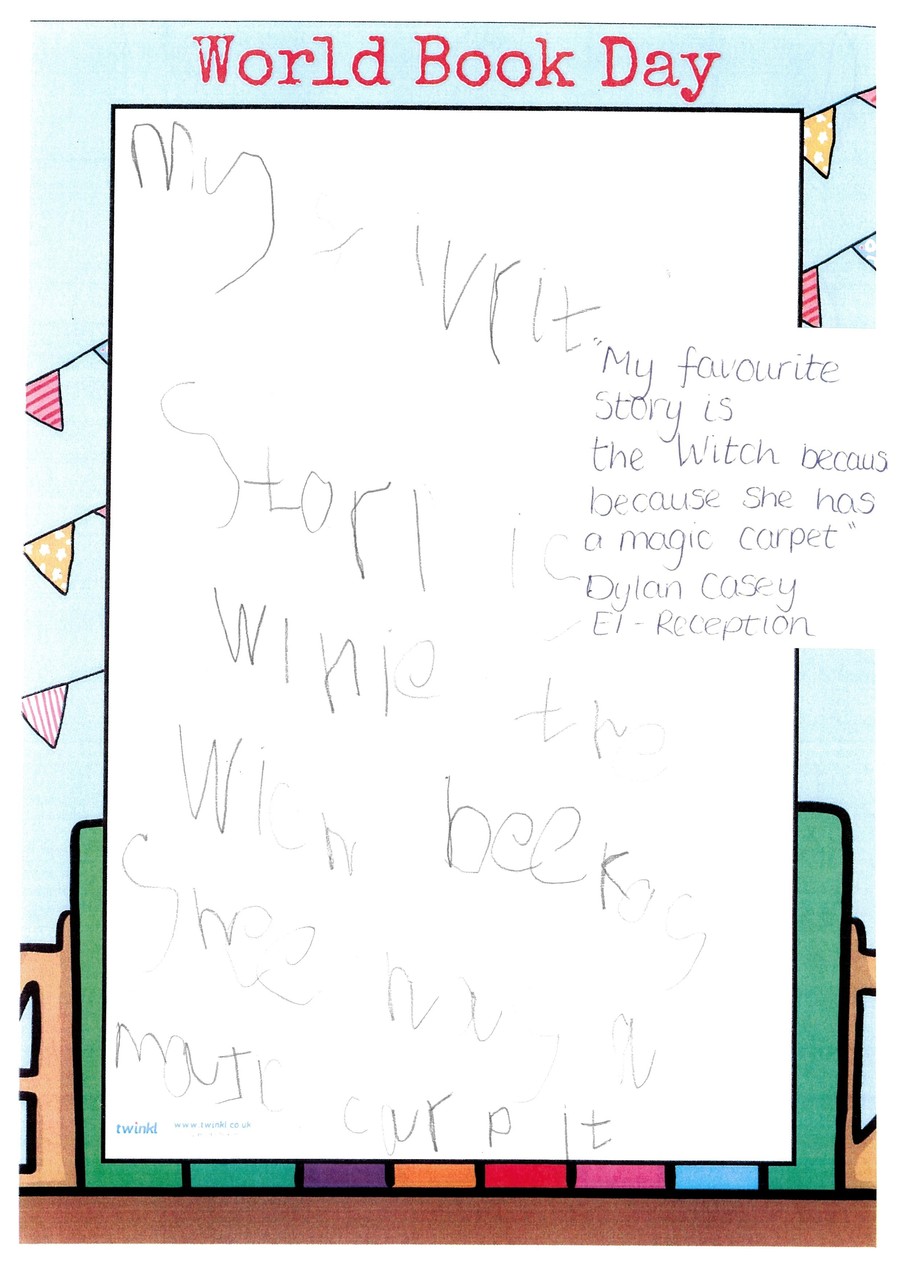 This term the children have been enjoying a variety of activities, reading different story books. This is to develop their imagination and story telling language. As apart of National Story Telling week they have brought their own books from home and enjoyed sharing them with their friends and writing about their favourite part.
Reception children have children enjoyed celebrating Chinese New Year and Pancake Day.
They have experienced tasting Chinese food, which they all really enjoyed. They learnt about the Chinese story and how the animals had a race in order to have a year named after them. They made some excellent Chinese dragons and wrote their name in Chinese.
The children had a great afternoon making, cooking and mostly enjoyed eating pancakes with delicious toppings.
The children are developing their confidence in maths. They have joined in a variety of practical activities to develop counting on and back using the language of more and less. They have also been exploring 3D shapes gaining knowledge and understanding of their shape names and properties.
The children have had a great week outdoors, exploring all our new equipment. They have been learning our new rules and how to use all the equipment safely. They have built with the blocks, explored the sand and water amongst many other activities. They particularly enjoyed playing on the grass, using climbing equipment and pirate ship developing their gross motor and imaginative skills. They also had a great time exploring sticks finding out what a stick could be.
Easter Crafts
The parents and children had a great afternoon at Easter crafts.