Snowy day
We had a fabulous day playing in the snow. We made footprints, snowballs, snow angels and a snowman called Sidney.
National storytelling week
We have celebrated National storytelling week. We made lots of puppets to help to tell the stories and made up some stories of our own. We visited school and listened to stories in the special book area.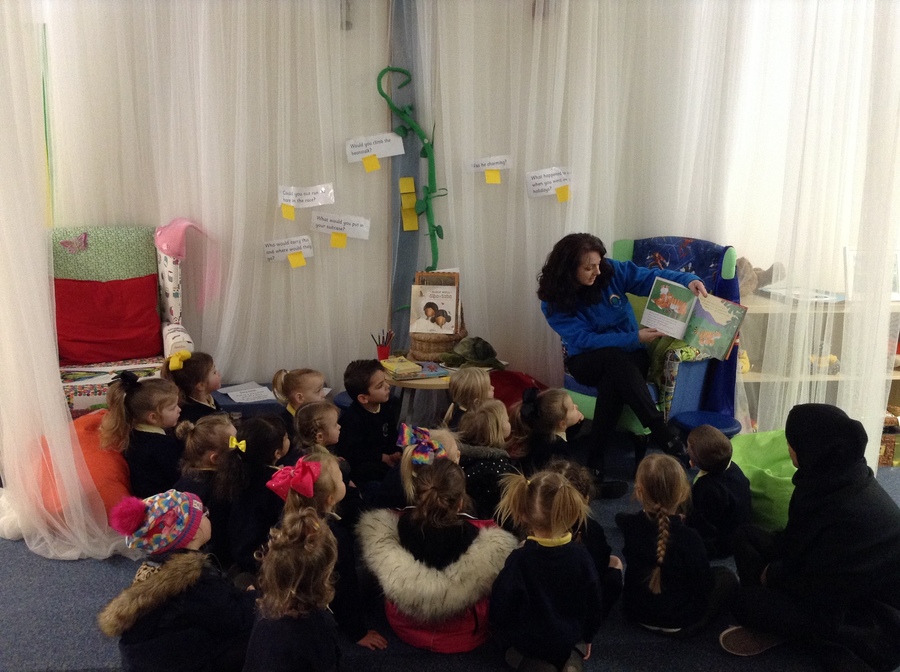 Dentist visit
We had a special visitor in nursery today. Melanie the dentist came to see us. She read a story all about a mouse who had a poorly tooth. We sang songs and dressed up as a dentist. It was lots of fun.
Bear Stories
We have enjoyed listening to lots of bear stories including 'Brown bear, brown bear'', 'Peace at last' and 'Whatever next'. We have shared the stories, made rockets for the bear and even had a picnic on the moon.